For Professionals
Careers
Join our team of dynamic health professionals in New York City.
Community Healthcare Network (CHN) provides high-quality healthcare all over New York City. We are always looking for passionate professionals to join our team.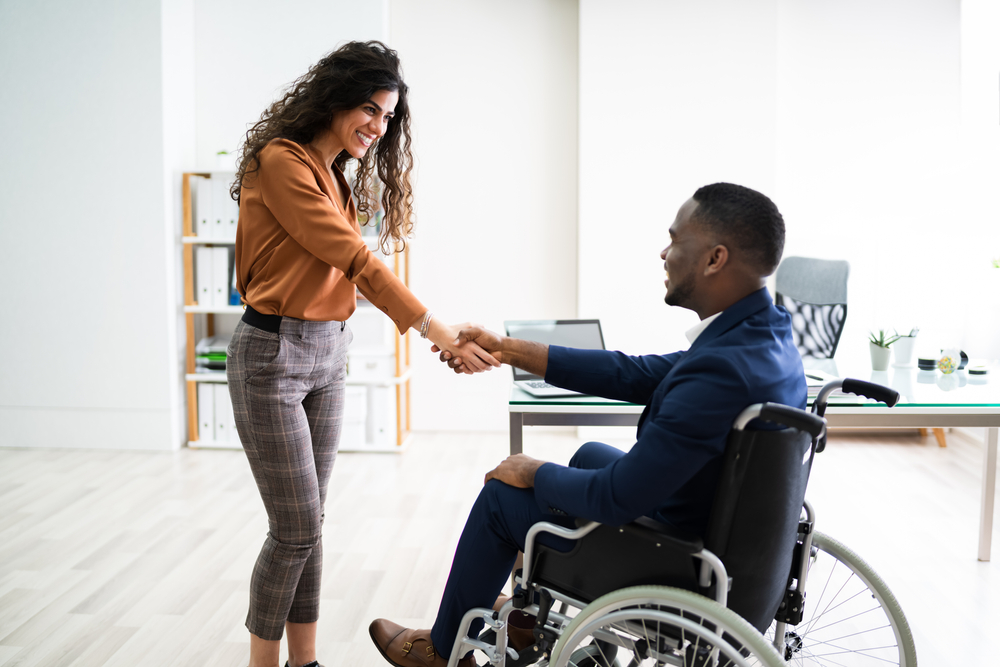 Our Employee Benefits
At Community Healthcare Network, our employees are our most valuable asset. We are committed to providing you with a comprehensive and flexible benefits program. Our desire is to ensure you are empowered with the benefit resources you need to enjoy success on the job, and to live a healthy and balanced life. Our health benefits offer a choice between two medical plans through Aetna, Choice Plan and Choice PLUS Plan) and both of which include virtual visits. Our dental coverage is also provided by Aetna. You may also enroll in our voluntary benefits for vision coverage through EyeMed. All benefits are offered at a low and reasonable cost. Our employees pay less than 5% of the insurance premium. Below are all offerings included in our benefits package.
Benefits
Health Insurance Plan Options (medical and dental)
Life Insurance
Long Term Disability
New York State Disability Insurance
Employee Assistance Program (EAP)
Educational Assistance Loan Program
Lincoln Financial Retirement & Savings
Flexible Spending Account (FSA) for medical and dependent care expenses
Commuter Benefits for mass transit and parking expenses
Workers' Compensation
Access to "Corporate" discounts
Paid time off accruals
Vacation: up to 4 weeks
Personal: 4 days annually
Sick: 12 days annually
Paid holidays
New Year's Day
Dr. Martin Luther King Jr. Day
Presidents' Day
Memorial Day
Emancipation Day/Juneteenth
Independence Day
Labor Day
Thanksgiving Day
Christmas Day
To be eligible for our benefits program, an employee must work twenty-one (21) hours per week or more.
Supplemental Benefits
Supplemental Short-Term Disability (STD)
Accident Protection
Term Life Insurance
Critical Illness Insurance
Legal Shield
EyeMed (vision plan)
For more details about each of these plans, please see below:
Benefit Summary Sheet
Retirement Savings
CHN employees can save for retirement through our 403(b) plan. For the year 2020, employees may contribute up to $19,000 of their pre-tax salary each year. The catch-up contribution limit for employees aged 50 or over is $6,500.
After one year of service, CHN makes a discretionary percentage contribution into an employee's 403(b) account, provided the employee worked twenty-one (21) hours per week or more.
Employee Assistance Program
All CHN employees and family members receive free access to a third-party Employee Assistance Program. The program offers confidential help with a wide range of challenges, including legal and financial concerns, child or elder care, health and wellness, and workplace concerns.
Educational Loans and Assistance
After two years of service, employees are eligible for education loans. The loans can be up to $5,000 per academic year. The loan must be used towards a program directly related to the employee's current or future position at CHN. These loans are forgiven up to 100% if the employee works at CHN for two years after receiving the loan.
Public Service Loan Forgiveness Program
CHN is a qualifying employer under the federal government's Public Service Loan Forgiveness Program, which forgives the remaining balance on a borrower's direct student loans after having made 120 qualifying monthly payments under a qualifying repayment plan while working full-time for a qualifying employer.
Our team reflects your community
CHN has a team of over 700 staff members. They include medical providers, behavioral health therapists, nurses, nutritionists, social workers, health educators, care managers, as well as professional, administrative, and support staff. CHN has a long history of hiring staff members who reflect the communities we serve.
CHN aims to create a diverse and inclusive environment that enhances the quality of care we offer to our patients. CHN is an Equal Opportunity Employer. We do not discriminate. We make employment decisions based on merit. We consider qualified applicants regardless of race, color, national origin, sex (including pregnancy, gender, gender identity or expression and sexual orientation), religion, disability, age, veteran status, genetic information, citizenship, or any other legally protected status. Our commitment to providing equal employment opportunities includes recruitment, hiring, pay, promotion, training, and any other term or condition of employment.
Additional Insurance Information
Please click here to access CHN's health plan's machine-readable files required by the federal Transparency in Coverage Rule. These files include negotiated service rates and out-of-network allowed amounts between health plans and healthcare providers.