Community Healthcare Network is lead by a team of professionals dedicated to bringing access to healthcare to people of New York City. Each member brings years of experience and their unique strengths to their work at CHN.
Robert Hayes
President and CEO
Robert M. Hayes has served as President and CEO of Community Healthcare Network (CHN) since 2015. CHN operates 14 federally qualified health centers in New York City providing integrated care to 85,000 patients annually.
Mr. Hayes has deep experience in leading mission-driven organizations that advocate for and deliver, both locally and nationally, direct services to people in need. Mr. Hayes founded and led the National and New York Coalitions for the Homeless, winning the nation's first Right to Shelter court ruling and battling to remedy many of the upstream causes of homelessness. This included leading litigation and other advocacy campaigns to address the shortage of supportive housing for people with mental illness, substance abuse, and HIV/AIDS. Mr. Hayes's advocacy also forced increases in protective and preventive services for families in need.
More recently, Mr. Hayes served as President of the Medicare Rights Center, a non-profit organization supporting consumer interests in national and state debates over issues of healthcare and aging. He also oversaw consumer protection for more than two million Americans with Medicare as the Senior Vice President for Health Quality at Universal American Corp. Mr. Hayes has also practiced law with firms in New York and Maine, including Sullivan & Cromwell and O'Melveny & Myers.
Mr. Hayes has an unwavering commitment to social justice and issues of equity. He is a MacArthur Foundation Fellow and has been awarded honorary degrees by 11 colleges and universities. Mr. Hayes is a graduate of Georgetown University and the New York University School of Law.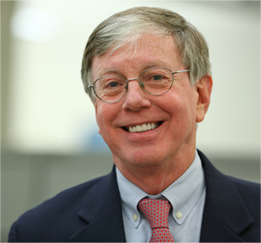 Taisha Benjamin, MD
Chief Medical Officer and Vice President of Medical Affairs
Taisha Benjamin, M.D., is the Chief Medical Officer and Vice President of Medical Affairs at Community Healthcare Network. Dr. Benjamin is a Board-Certified Pediatric Physician, with an extensive amount of years spent as a community Pediatrician, working to provide high-quality patient care that fellow providers and staff can use, in a team-based care model. She is a proven leader with excellent interpersonal and communication skills.
Dr. Benjamin completed her undergraduate degree at ​The City College of the City University of New York in biology and her medical degree at the Albert Einstein College of Medicine. She attended the Morgan Stanley Children's Hospital of New York – Columbia for her residency program in Pediatrics.
In her career, Dr. Benjamin has worked as a Pediatric Intensive Care Hospitalist, a Pediatric Ambulatory Care Doctor, as well as in administrative positions within CHN, such as the Medical Director and the Director of Pediatrics. She has also been awarded for her success as a doctor, such as the Trusted Messenger Award, the Patient's Choice Award and America's Most Honored Doctor.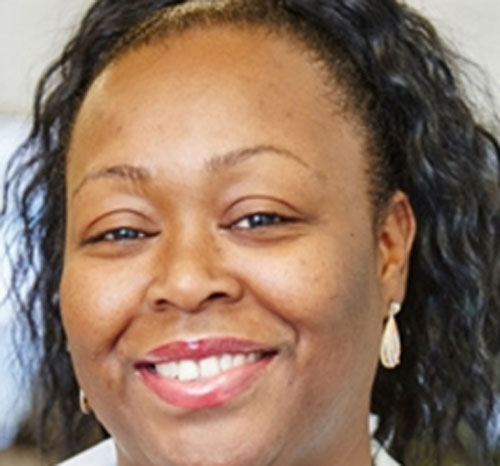 Daniel Napolitano, MD
Chief of Population Health Officer
Daniel Napolitano, M.D. is Community Healthcare Network's first Chief Population Health Officer. He holds a medical degree from Rutgers New Jersey Medical School and completed his residency at the Mount Sinai Downtown Residency in Urban Family Medicine.
Dr. Napolitano  served at CHN until 2016 as a family physician and Deputy Chief Medical Officer. Since then, he worked at the Institute for Family Health and Mount Sinai Hospital System as Vice President of Population Health for the Institute and Director of Inpatient Services for Family Medicine at Mount Sinai Hospital.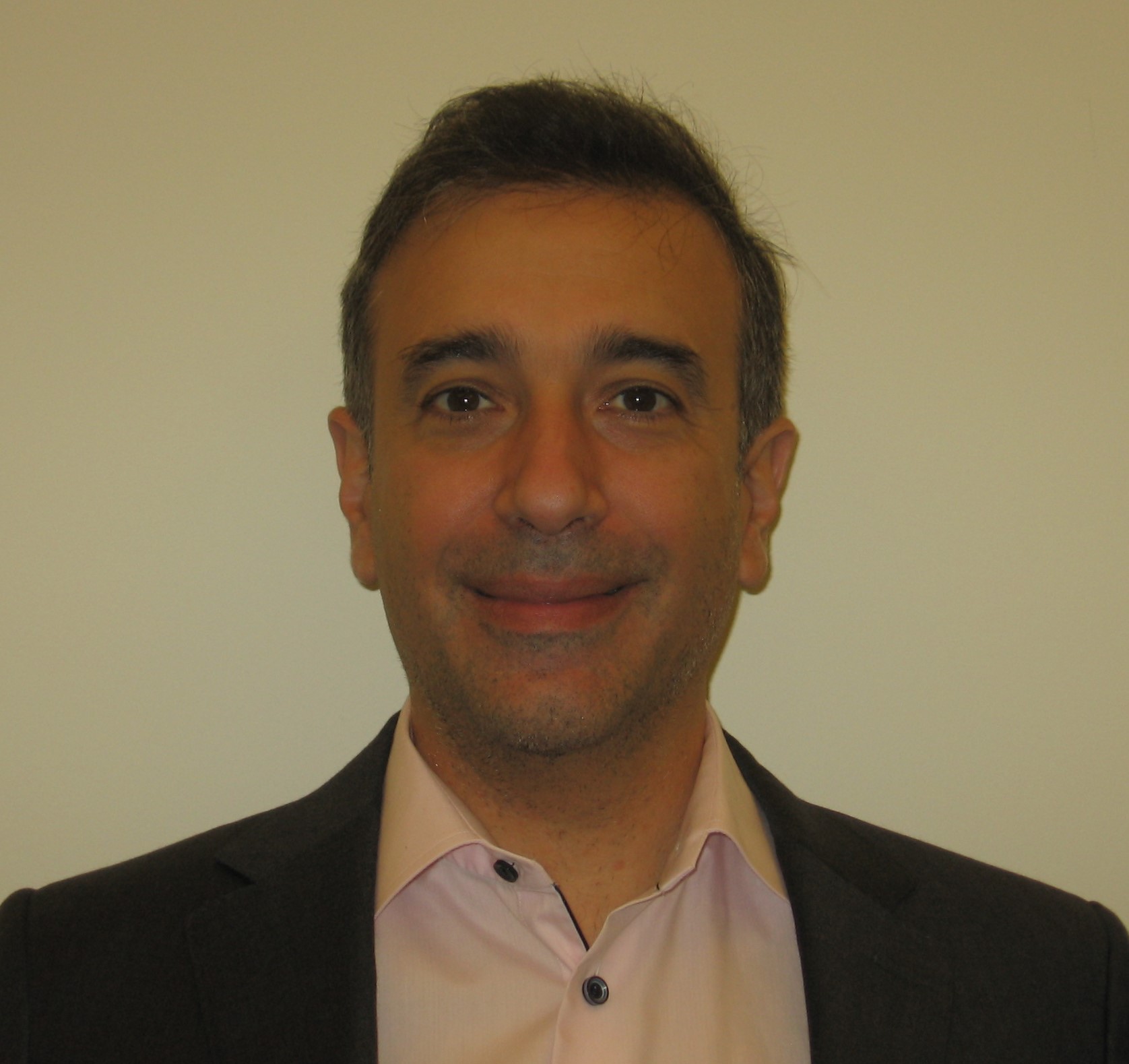 Michelle Johnson
Chief Diversity and People Officer
Michelle Johnson joined Community Healthcare Network in 2021 as its first Chief Diversity and People Officer. She earned her BA in American Government from the University of Virginia and her JD from Widener University School of Law (Wilmington Campus). She is a New York licensed attorney who has primarily worked in the nonprofit sector specializing in diversity, equity and inclusion, labor/employment law, Title IX, discipline, collective bargaining/union procedures, compliance, investigations, and training/development.
Prior to joining CHN, Ms. Johnson was the Senior Director of Diversity, Inclusion, and Community Engagement for Westchester Medical Center Health Network. She also served as the Chief Diversity Officer/Director, Employment Equity and Diversity/Title IX Coordinator at William Paterson University. After serving as a law clerk with the Superior Court of New Jersey and as an associate attorney with a civil defense firm, Ms. Johnson spent eight years as senior counsel with the New York City Department of Education.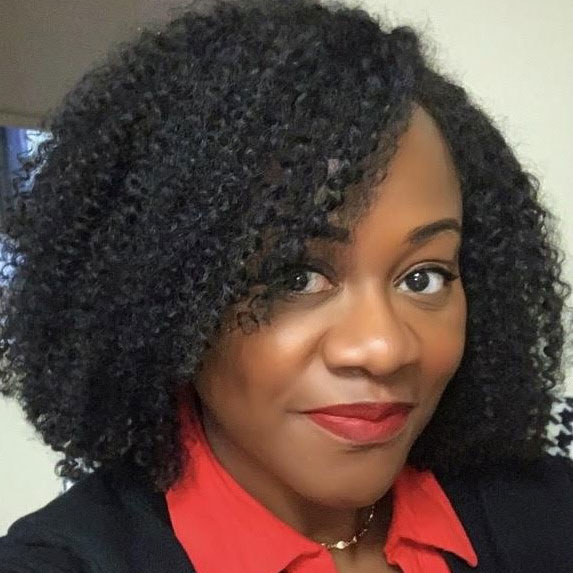 Alan Wengrofsky, CPA
Chief Financial Officer and Executive Vice President
Alan Wengrofsky is the Chief Financial Officer and Executive Vice President for Community Healthcare Network. He is a certified public accountant (CPA) licensed in the state of New York since 1993 and began his career with Loeb & Troper, LLC. where he specialized in not-for-profit and healthcare accounting.
Prior to coming to Community Healthcare Network, Mr. Wengrofsky was the CFO of a nursing home chain with annual revenue of $500 million dollars. He currently serves as a member of the finance committee of a private school and has previously served on the board of a not-for-profit agency.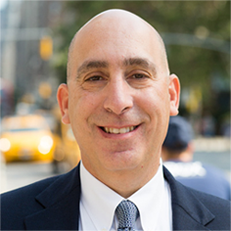 Susan Yee, DrPH, MHA
Chief Operating Officer
Susan Yee joined Community Healthcare Network as the AVP of Community Health & Clinical Operations in 2016. Susan is a public health practitioner and healthcare administrator with over 15 years of experience in strategic planning, operations and process improvement, organizational development, program implementation and evaluation.
Prior to assuming her current role at CHN, Susan served as the Director of Quality Improvement and Strategy at New York University School of Medicine. She was also the Associate Director of Programs and Services at the Charles B Wang Community Health Center and the Deputy Director of Clinical Systems Improvement Unit at the New York City Department of Health and Mental Hygiene. Additionally, she has worked as an independent consultant for numerous non-profits in New York City.
Susan holds a Master in Health Administration with a concentration in Health Policy from the University of Washington and Doctorate in Public Health from SUNY Downstate Medical Center. Her interest is focused on reducing health disparities, improving childhood and adolescent health and advancing the field of dissemination and implementation research.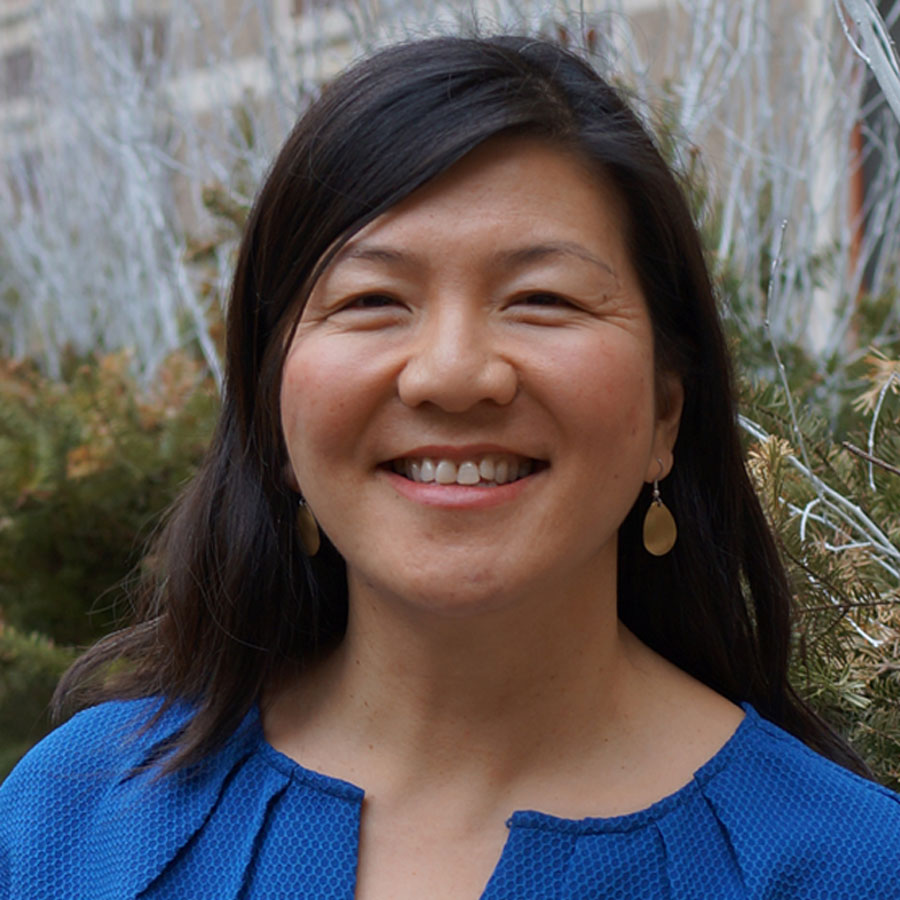 Anthony Shih, MD, MPH
Chief Strategic Initiatives Officer
Anthony Shih, MD, MPH, serves as Chief Strategic Initiatives Officer of Community Healthcare Network. He is nationally recognized for his expertise in health policy, health system performance improvement, quality improvement, and population health, as well as for his commitment to health equity.
Dr. Shih came to CHN after a five-year term as President and CEO of United Hospital Fund, an independent non-profit organization that works to build an effective and equitable health care system through policy-focused research and innovative programs. Dr. Shih previously held senior executive positions at several leading nonprofits, including executive vice president at the New York Academy of Medicine, executive vice president for programs at the Commonwealth Fund, and chief quality officer at IPRO. He began his medical career at a community-based mental health clinic serving immigrant and refugee families in Oakland, CA.
Board-certified in Preventive Medicine and Public Health, Dr. Shih earned a B.A. in economics from Amherst College; an M.D. from the NYU Grossman School of Medicine; and an M.P.H. from the Columbia University Mailman School of Public Health.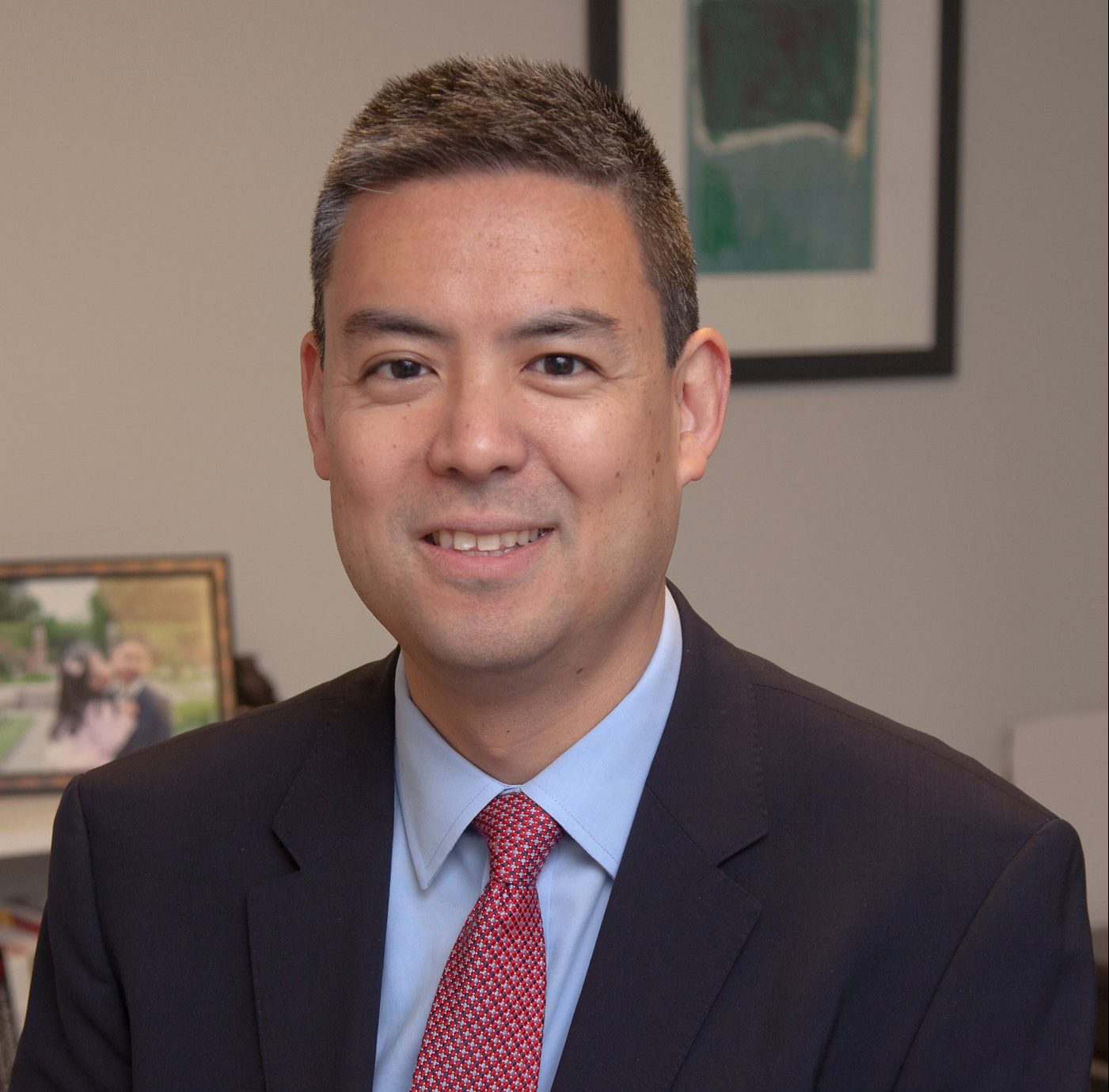 Mavis Pacheco, MSN, RN
Chief Health Information Officer
Mavis Pacheco, MSN, RN, is Community Healthcare Network's Chief Health Information Officer, overseeing CHN's Data and Informatics teams. She has 12 years of experience with community health and joined CHN in 2011 as a staff RN, working her way to the positions of RN Manager and Director/AVP of Informatics, as well as overseeing Population Health strategy for several years. Prior to joining CHN, Mavis works as a Clinical Quality Manager at Public Health Solutions, MIC Centers.
Mavis has a special interest in bridging the gap between healthcare and technology, leveraging technology to support efficiency and promote positive patient experience and outcomes. She believes the "behind the scenes" battle and dedication from health information technology teams is a key contributor to improve the quality of care, improve patient engagement in their care, reduce costs of care, determine at-risk populations/areas, administer prevention strategies, improve patient safety, facilitate interdisciplinary care, improve/promote access and equity, making data driven decisions, and so much more. She is dedicated to continuing the evolution of technology in healthcare at CHN.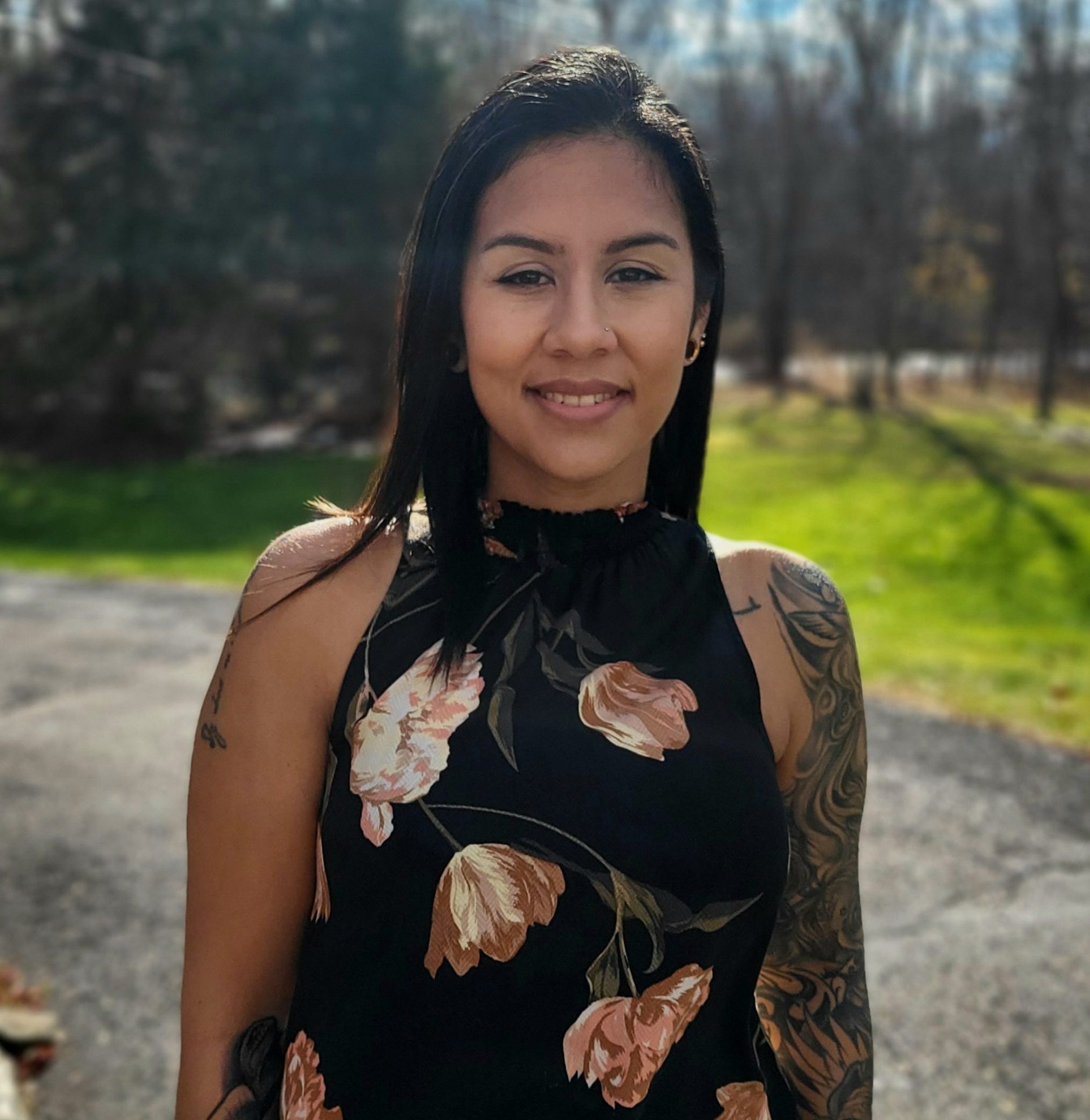 Luis Freddy Molano, MD
Vice President of Infectious Diseases and LGBTQ Programs and Services
An advocate for quality healthcare for everyone throughout his career, Luis Freddy Molano, MD, worked as a family practitioner in South and Central America prior to joining Community Healthcare Network in 1989. Initially a health educator at our Community League Health Center and the Bronx Health Center, Dr. Molano went on to become Center Director at our Bronx Health Center for 12 years while simultaneously acting as Project Coordinator for the Adolescent Mobile Program and HIV Testing Program.
Dr. Molano then became Associate Executive Director for Women's Health and the HIV Prevention Programs where he started and implemented one of the most successful HIV programs that integrated HIV counseling and testing with women's health. As a result of his efforts he was named Assistant Vice President of HIV Programs and Services, a role he filled
for six years before being named Vice President of HIV Programs and Services in 2010. Dr. Molano is a respected voice on HIV issues, presenting at conferences including the US Conference on AIDS, Office of Population Affairs as well as state and city wide forums.
He has also written and published in medical journals like the American Journal of Preventive Medicine and The W-Path (Transgender Health Forum) among others. In addition, he is a Board Member of the Family Planning Advocates of New York State; on the Board of Trustees of the National Association of People with AIDS (NAPWA); sits on the New York City HIV Planning Council – Needs Assessment Committee and has served on the NYS Prevention Planning Group and the NYS AIDS Services Delivery Consortium and is a former member of the International AIDS Society. He is fluent in Spanish and English.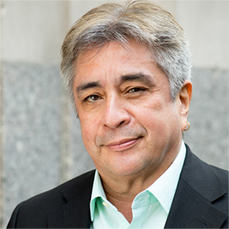 Dorothy E. Farley, LCSW-R
Vice President of Behavioral Health and Social Services
Dorothy Farley is a licensed clinical social worker (LCSW-R) who received her master's degree in social work from the Hunter College School of Social Work.
While she assumed the position of Vice President of Social Services in 1999, she began her career at CHN managing a teen program and would later become a center Social Worker. She has extensive experience in coordinated care delivery and social services.
In her time at CHN, Ms. Farley has overseen the successful transition of the organization's COBRA Case Management Program from a fledging one team service in the Bronx to one of the largest COBRA CFP Programs in the state.
This award-winning program enabled CHN to successfully transition to a New York State Health Home Lead in Brooklyn & Queens. Ms. Farley also oversaw the integration of the Article 31 Licensed Behavioral Health and Social Services program, which allows patients to receive their medical, behavioral and social services all in the same clinic. She currently sits on the Integration of Care Committee as a voting member of the HIV Health & Human Services Planning Council of New York City.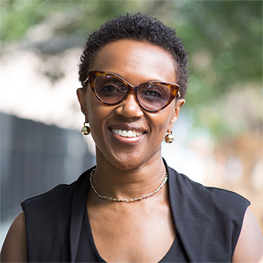 Christine Rutkoski
Vice President of Development
Christine Rutkoski is the Vice President of Development at Community Healthcare Network. She holds a Master's Degree in Public Administration with a focus on Nonprofit Management from the Marxe School of Public and International Affairs at Baruch College and a B.A. in Journalism and Women's Studies from the University of Massachusetts – Amherst.
Christine joined CHN in 2008 as a Development Associate, earned the title of Director of Development in 2015 and was named Vice President of Development and External Affairs in 2018. Prior to working at CHN, she worked for a pediatric-focused non-profit within Bellevue Hospital. Christine has over a decade of experience in grant writing, fundraising, and communications, including the development and management of large scale public grants and innovative, privately-funded initiatives.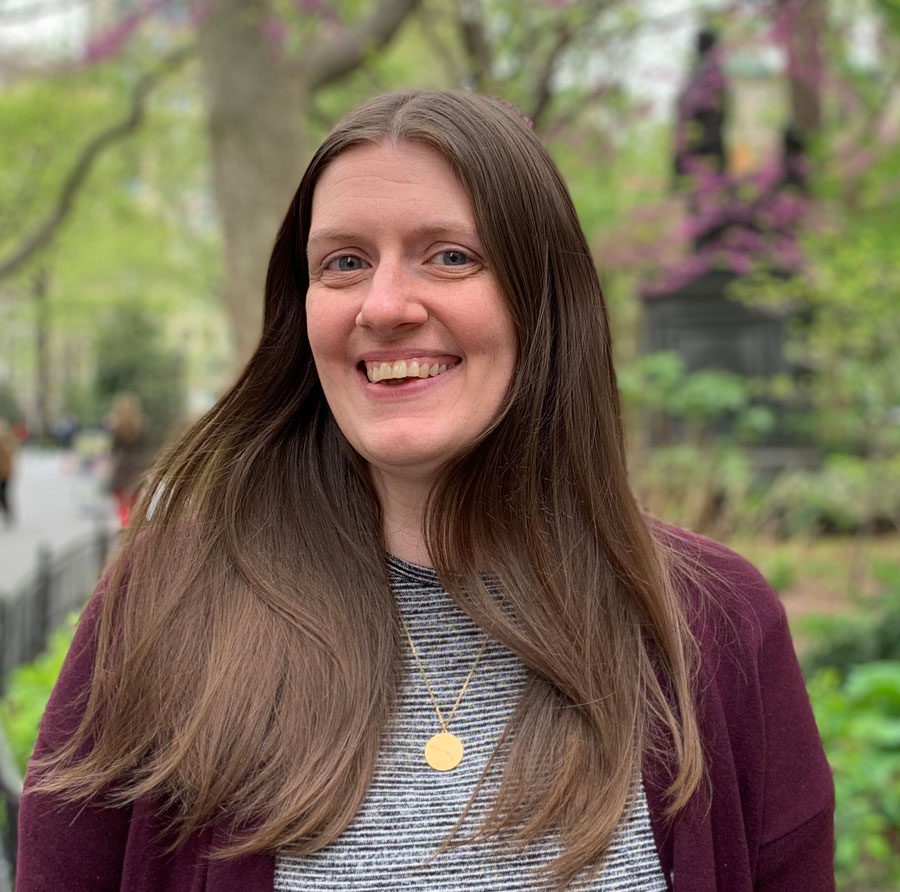 Sharon Kaufman
Vice President of Quality Management
Sharon Kaufman joined Community Healthcare Network as AVP of Quality Improvement in 2011. Although trained as a Perinatal Clinical Specialist, Sharon was recruited into the quality field. She has worked in a variety of clinical settings including Manhattan Children's Psychiatric Center, Best Care Home Care, New York Foundling Pediatric Center (later to become the Elizabeth Seton Pediatric Center) and Memorial Sloan-Kettering Cancer Center. Sharon's professional experience includes positions as a HIPAA Officer, Corporate Compliance Officer, Assistant Administrator, Team Leader, Medical Records Director, and Risk Manager. She is licensed as a Nursing Home Administrator in New York State.
Since coming to CHN as the AVP of Quality Improvement, has seen the organization through successive successful Joint Commission surveys and recognition as a Patient-Centered Medical Home.
Sharon received her Bachelor of Science in Nursing and Master of Science in Nursing from Columbia University School of Nursing and also received Six Sigma Green Belt Certificate of Achievement from Villanova University.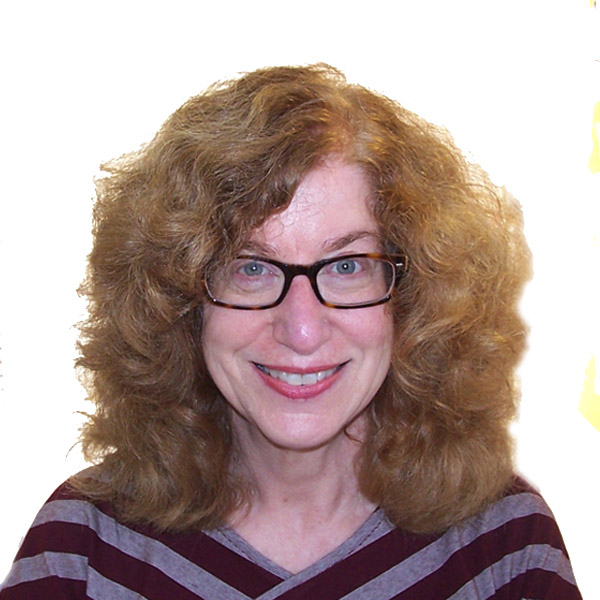 Tamara Kee
Vice President of Nursing
Tamara Kee, RN, is the Vice President of Nursing at Community Healthcare Network. A Registered Nurse with fourteen years of experience in the field, she joined CHN in 2009 as the RN Manager of the Dr. Betty Shabazz Health Center in Brooklyn, New York, working her way to the positions of Associate Director of Nursing and the Director of Nursing in 2017 and 2018, respectively. Prior to joining the organization, Tamara worked at New York Presbyterian Medical Center-Queens division as a Neonatal Intensive Care Registered Nurse.
Tamara has a special interest in working with underserved populations and promoting initiatives that support patient-centered care, patient satisfaction, and access to high-quality, culturally competent care. Her unremitting dedication has earned her the Catherine Abate President's Award in 2009—which she received for her work during the HINI outbreak—and the Manager of the Year Award for 2018. In her expanded role, she continues to demonstrate this passion through her commitment to the nursing profession, utilizing her vision of transformational leadership to educate fellow nurse leaders and develop the next generation of nurses to lead the ever-changing field in the near future.
Tamara holds a Master of Science in Nursing (MSN) degree in Executive Leadership from Saint Xavier's University; a Bachelor of Science in Nursing (BSN) from Adelphi University; and a Bachelor of Science in Respiratory Care from the State University of New York at Stony Brook.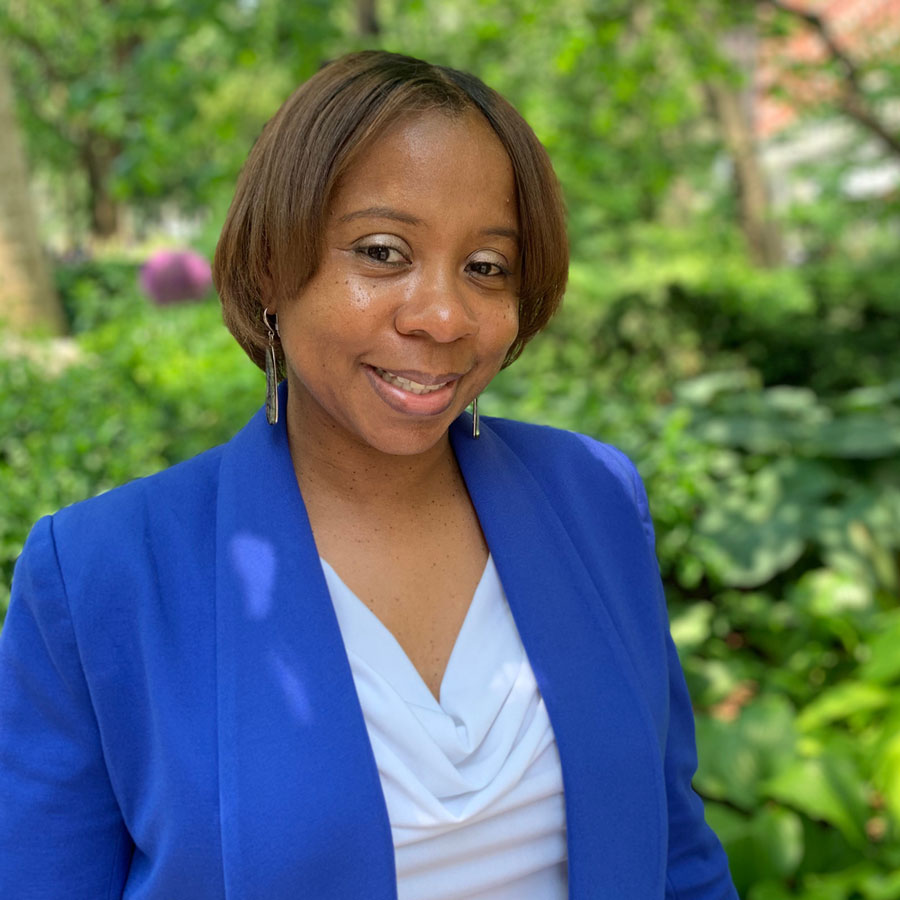 Marlene K. Smoot, MPH
Vice President of Clinical Operations
Marlene K. Smoot joined Community Healthcare Network as Regional Director in 2017. Marlene is a healthcare administrator and with over 20 years of experience in clinical operations, strategic planning, process improvement, organizational development, project management, coaching and leadership development.
Prior to assuming her current role at CHN, Marlene served as the Deputy Director at Ryan-NENA Community Health Center. She was also the Manager of Practice Operations at ColumbiaDoctors. Marlene also completed an Administrative Residency at North Shore University Hospital/Northwell Health. Additionally, she has worked as a medical assistant at Montefiore Medical Center in the Department of Pediatrics.
Marlene holds a Master in Public Health with a concentration in Health Policy and Management from the Mailman School of Public Health at Columbia University. She also holds a Bachelor of Arts in Political Science from Columbia College at Columbia University in the City of New York. Her interests are focused on working with a team to provide quality healthcare to all New Yorkers and in particular those persons who are marginalized.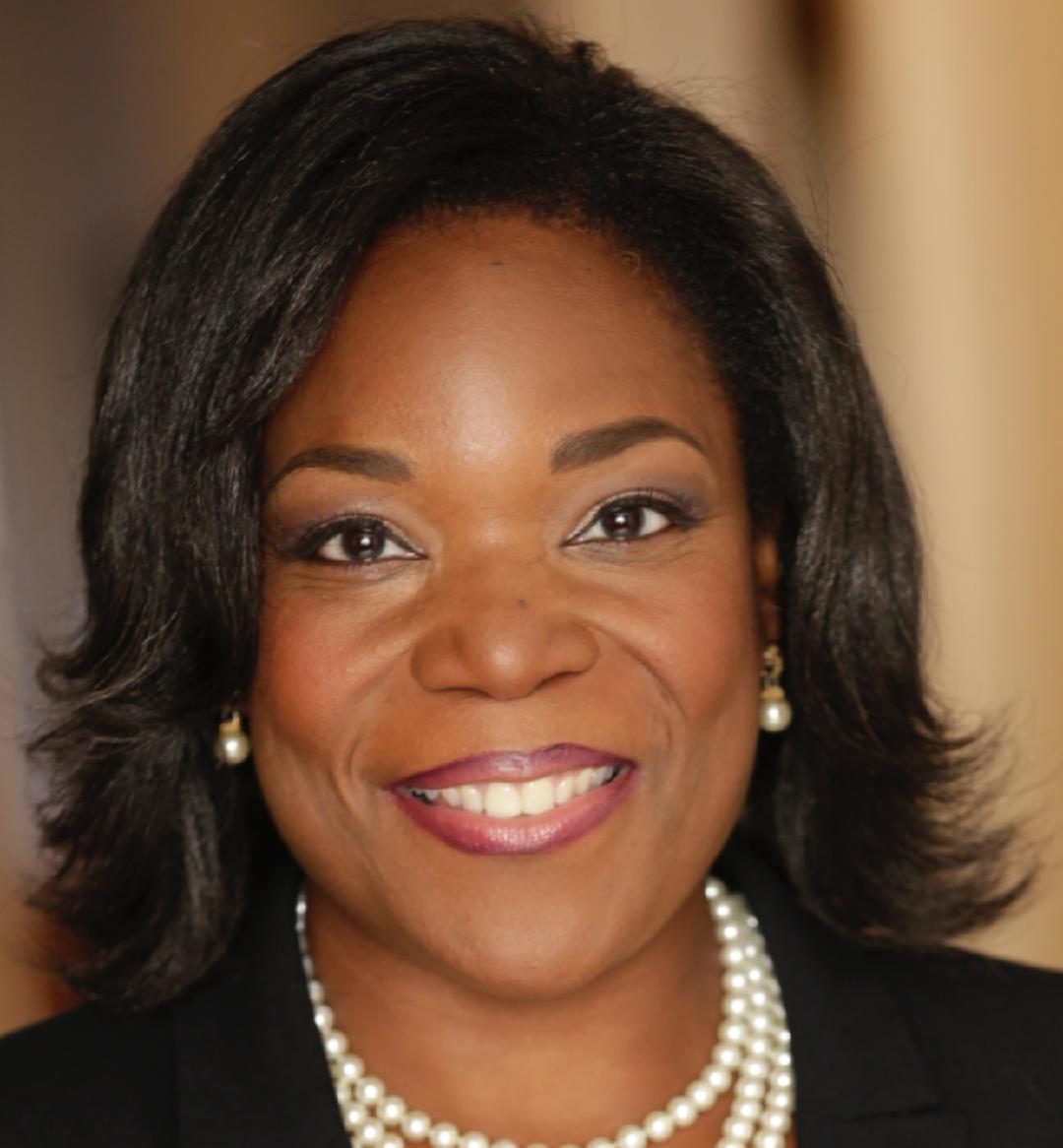 Karlo Francis, LMSW
Director of Care Coordination
Karlo Francis is one of the Directors of Care Coordination for Community Healthcare Network's Health Homes program. Karlo joined Community Healthcare Network in 2013 and has been instrumental in bringing a combination of clinical skills and over 10 years of international hospitality management experience to CHN's Health Homes care coordination program.
In the role of Director of Care Coordination, Karlo is responsible for overseeing the operation of CHN's Care Management Agency (CMA). The CMA being imbedded within the Health Home lead, while also subcontracted to two other lead Health Homes, provides Karlo with the opportunity to direct operations with full understanding of both the Lead Health Home and Care Management Agency perspective. Under the Population Health umbrella, Karlo collaborates with interdisciplinary teams to help CHN develop processes to achieve the goal of providing integrated services geared towards team collaboration and patient engagement in care. Karlo has been tapped as a presenter and panelist to share his knowledge on integrated care by NYS Care Management Coalition, Primary Care Development Corporation (PCDC) and Center for Health Care Strategies.
Karlo received his Bachelor of Science in Social Work from Mercy College and his Master of Science in Social Work from Lehman College.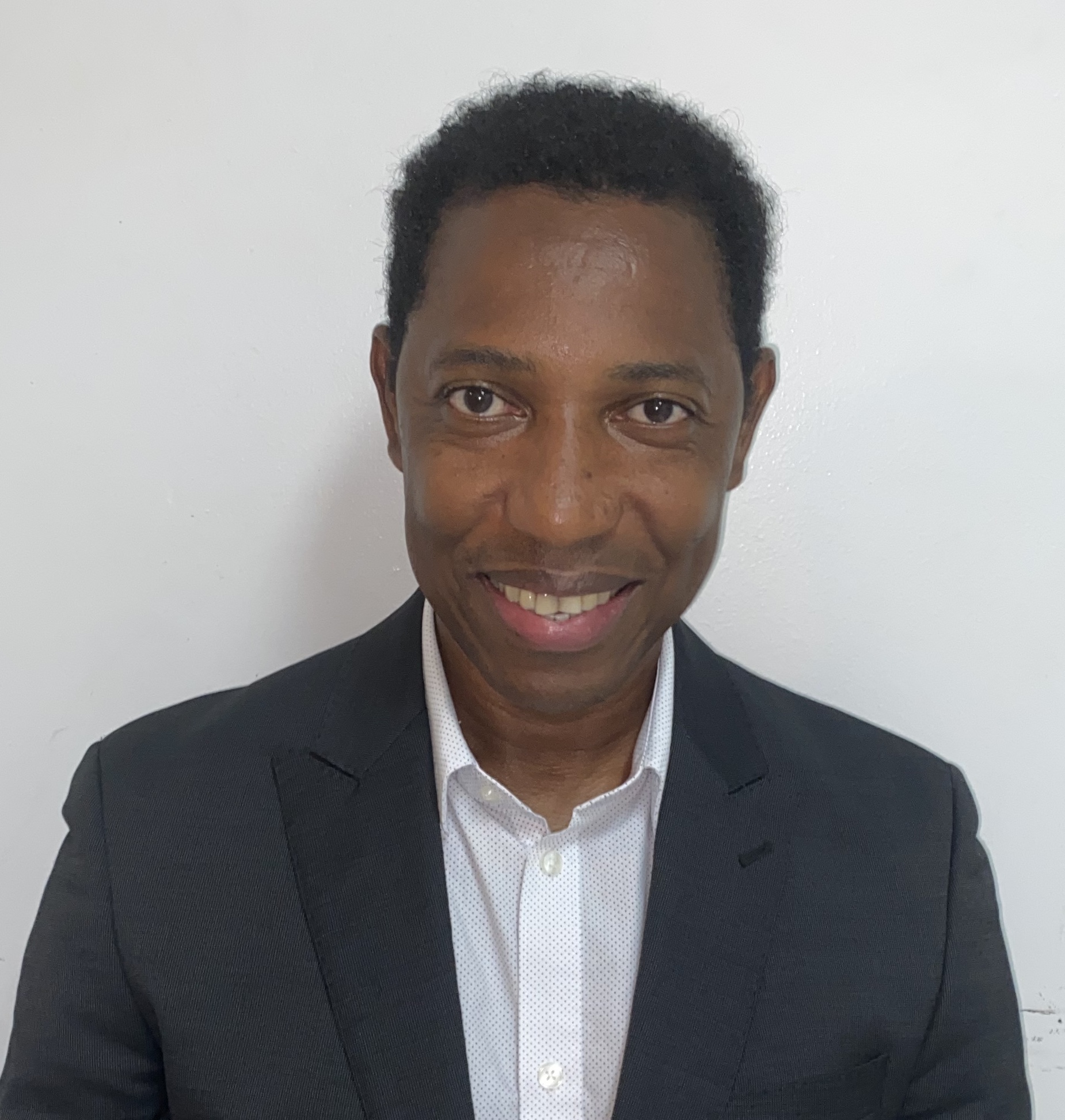 Board Members
As a Federally Qualified Health Center, meeting the community's needs is our highest priority. We stay in-tune to those needs by keeping our board made up of at least 51% patients at our centers.
Community Healthcare Network is proud to have as part of their governing board the following outstanding professionals and community members:
Elizabeth Krob Kellner
M.P.H., J.D., Chairperson
is currently an Alumni Director of the Public Interest Law Foundation at Columbia, Inc. and a member of the Advisory Council of the Citizens' Committee for Children. Ms. Krob Kellner is a retired litigation attorney having practiced at Willkie Farr & Gallagher and Marsh & McLennan Companies. Prior to law school, Elizabeth worked at the Center for Population and Family Health at Columbia University's School of Public Health. She received a JD and MPH from Columbia University and her undergraduate degree from Georgetown University. She has been a member of the CHN Board since 1989, and in 2014 received the outstanding Board member award from the Community Health Center Association of New York State.
Caroline Dorsen
Ph.D., FNP-BC, Vice Chair
is Associate Dean for Clinical Partnerships at Rutgers University School of Nursing, where she is on the faculty of both the schools of nursing and public health. Prior to this role, she was the coordinator of the Family Nurse Practitioner Program at NYU College of Nursing. She provides primary care to homeless men and women at Project Renewal and does research on health disparities among lesbian, gay, bisexual and transgender patients. She received her PhD in nursing from NYU, her master's degree in nursing from Yale University, and her undergraduate degree from UC Berkeley. She joined the CHN Board in 2015.
Nancy L. Rapoport
PhD, MPA
is a retired investment banker and non-profit consultant. She had 14 years of experience in the municipal finance departments of Credit Suisse First Boston and Dillon Read developing financing strategies and structuring financings for non-profit clients before moving to financial advisory firms to work more directly with her non-profit clients. Early in her career, Nancy worked in the public and non-profit sectors, including at the Center for Health Systems at Columbia University's College of Physicians and Surgeons and as Director of Health Manpower Planning at the NYC Health Services Administration. She received her Ph.D. from the Columbia University Graduate School of Business, her M.P.A. from the Wagner School of Public Service at New York University and her undergraduate degree from the University of Pennsylvania. Nancy has been a member of the CHN board since 2000.
Kristin Manzolillo
MPH
is a Senior Director within Pfizer's Global Policy and International Public Affairs organization, where she analyzes how changes in state health care policy impact Pfizer, patients, providers, and other stakeholders. Prior to joining Pfizer, Kristin worked as a consultant to health care organizations at Accenture. Kristin received her MPH from Tufts University and also completed her undergraduate studies at Tufts. Kristin has been a member of the CHN Board since 2013.
Donna Anderson
J.D.
is a retired attorney having served as the Assistant Counsel to the Board of the New York City Board of Education. Previously, she practiced as an associate with the law firm of Epstein Becker & Green and was a teacher with the New York City Board of Education. Donna is a past president of the Association of Black Women Attorneys and active member of Zeta Phi Beta Sorority, Inc. She received her J.D. from Hofstra University School of Law and her M.S.Ed. and undergraduate degrees from Brooklyn College. She has been a member of the CHN Board since 1990.
June Niklus
CPA
is a Partner in Deloitte & Touche's Financial Services audit practice. She is a registered CPA in NY and a member of the American Institute of CPAs and the New York State Society of CPAs. She also serves on the board of the Cooke Center for Learning and Development and is a member of the audit committee of the Financial Women's Association. June has a BA in government from Cornell University and an MBA in professional accounting from Fordham University. She has been a member of the CHN Board since 1995.
Josephine Diaz
Ph.D.
is private practice social worker who offers psychotherapeutic services to children, adolescents and adults, with a specialty in traumatology. Since 2008, Dr. Diaz has worked as the Upper School Psychologist at the Dalton School. Prior to this, Dr. Diaz worked for twelve years as a federal monitor and a mental health consultant for Head Start Programs in the Northeastern U.S. and Puerto Rico. Dr. Diaz is a founding board member of The Association of Hispanic Mental Professionals and of The Hispanic Women Leaders. She is also on the Board of The Metropolitan Center for Mental Health since 2004. She received Ph.D. in Clinical Psychology at Teachers College, Columbia University, her MS in Social Work at Columbia University, and her BA at Fordham University. She has served on the Board of Community Healthcare Network since 2006.
Denise Gordon
MSW
is Program Supervisor at SCO of Family of Services. Denise is a committed advocate for the New York City underserved regarding access to community services, benefits, and basic needs, and has over 10 years of experience supporting individuals and families in need by connecting them to essential community services. She received her MSW from the Hunter College School of Social Work and her Bachelor's degree at John Jay College of Criminal Justice. Ms. Gordon joined the Board of CHN in 2016.
Greta Elysee
is the Research Coordinator for the Division of Education Quality and Analytics (DEQA) and Manager of the AMA Accelerating Change in Medical Education Program within the Institute for Innovations in Medical Education (IIME). Greta has more than ten years of experience working in health disparities research. Prior to joining IIME, she served as the Director of the Center Student Investigator Program within NYU Langone Medical Center's Department of Population Health. She coordinated events and learning opportunities for community partners and managed a program that provided training, outreach and research opportunities for graduate and post-graduate students. Greta is a mentor for Year Up NYC, and a volunteer interpreter for Human Rights First. She has been a member of the CHN Board since 1998.
Randy P. Siller
is the co-founder of Siller & Cohen, a premier family wealth advisory firm that has been providing comprehensive wealth management planning services to high net worth individuals, families, and business owners for over 25 years. Formerly a Senior Tax Manager at Touche Ross, and Senior Vice President and National Director for Private Wealth Services for Lincoln Financial Advisors/Sagemark Consulting, Randy is a frequent speaker on investment, estate and charitable planning topics and has been quoted in the Wall Street Journal, Time Magazine, Financial Planning Magazine and other publications. He received a Master's degree in taxation and a Bachelor's degree with a minor in finance. Mr. Siller has been a member of the CHN Board since 2014.
CDR Harlem J. Gunness
Ph.D. MPH
has a long standing career in public health serving community-based organizations, hospitals, local, state and federal health departments, private industries and universities. Currently, he holds the position of Director, Public Health Program, at St. John's University. Prior to this role, he was a Senior Officer with the US Public Health Service working at the Centers for Disease Control and Prevention. There, he conducted disease surveillance and epidemiological investigations on highly communicable disease like MERS-Covi, MDR-TB, SARS and the unprecedented Ebola Entry Screening Program. Dr. Gunness' passion lies with eradicating health disparities in marginalized, hard-to–reach urban populations that are often overlooked in the public health system. He received his MPH at Hunter College and doctorate in Urban Health Systems at Rutgers University. He joined the Board in 2016.
Peter Tadao Gee
MPP
is a dedicated nonprofit executive with 14 years of experience in New York City as a staff and Board member for a range of organizations committed to empowering underserved communities. Gee has served in executive positions for The Door, IMPACCT Brooklyn, and Asian Americans for Equality, as well as a Board Member for Nonprofit New York and Fifth Avenue Committee. His work is widely recognized by New York Nonprofit Media's Forty Under Forty and Manhattan Borough President, Gale Brewer. After receiving his undergraduate degree from University of California, Berkeley, Gee accomplished a Master of Public Policy from Harvard University's John F. Kennedy School of Government. From 2010 – 2019, Gee served on CHN's Board and has, as of 2021, resumed his position as Board Member moving forward.
Ronda Kotelchuck
MRP
was the founding Chief Executive Officer of the Primary Care Development Corporation. After leading PCDC for over 20 years, she retired in 2015. Prior to her work there, Ms. Kotelchuck served as Vice President for Corporate Planning and Intergovernmental Relations at the NYC Health and Hospitals Corporation. She currently serves on the board of the New York School-Based Health Foundation. Ms. Kotelchuck holds a Bachelor's Degree in Psychology from Lewis and Clark College and a Master's of Regional Planning from Cornell University.
Roger Platt
MD
recently stepped down as New York City's Director of School Health, a joint position at the City's Department of Health and Mental Hygiene and Department of Education. An internist, Dr. Platt completed his residency at Montefiore Medical Center and led the Mount Sinai Community Practice Network before turning to public service. Today, Dr. Platt will serve as an advisor for CHN's School Health Initiatives. CHN currently has two school-based health centers in Washington Heights, Manhattan, and Lower East Side.
Curtis D. Young
is the Manhattan Borough Advocate in the Office of the New York City Public Advocate. Prior to this role, he served as Executive Director for Artistic Noise, a nonprofit organization that "brings the freedom and power of artistic practice to young people who are incarcerated." Additionally, Young serves on the Manhattan Community Board 12 in Northern Manhattan. Throughout the course of his career, Young has been honored by the New York State Legislature for his civic engagement as an LGBTQ+ community leader, and by Manhattan Borough President Gale Brewer for his contributions to the African American community in the city of New York.
Edwidge J. Thomas
DNP
is the as the Vice President of Clinical Solutions at Northwell Health. Prior to this role, she was the leader of Mount Sinai's Performing Provider System, part of New York State's five-year program to modernize the Medicaid delivery system. Thomas fervently advocated for the recognition of community-based care as essential to a high functioning health system. With a doctorate in advanced practice nursing, and a master's degree in epidemiology, Thomas was a founding member of the first independent Nurse Practitioner primary care practice at Columbia University School of Nursing. In addition, she has activated a mobile health program to bring primary care services to recent immigrant and foster care youth.
Kathleen M. O'Neill
PhD, JD
is Associate General Counsel at New York Life Insurance Company where she helps New York Life navigate regulatory and legal requirements affecting its derivatives portfolios and is part of the company's core working group on LIBOR transition. Kathleen received her Ph.D. from Harvard University and Doctor of Law from NYU.
Jeffrey Robinson
is a senior HR executive and owner of Mentone Avenue, LLC. He is an expert in developing HR programs and processes aligned with business objectives and successful in creating desired culture, building organizational effectiveness and elevating individual and overall business performance. Jeffrey received his BS in marketing from York College CUNY.